Please read below for product details.
Buying for resale? 20% VAT rate applies - click here to order.
Universal Wood Pellets are premium quality 6mm wood pellets in handy 15kg bags. They are a great choice for biomass boilers and offer excellent value for money. Available for immediate dispatch. Not suitable for horse bedding.
High A1 quality pellets.
Customers in England and Wales will receive the product on the photo below: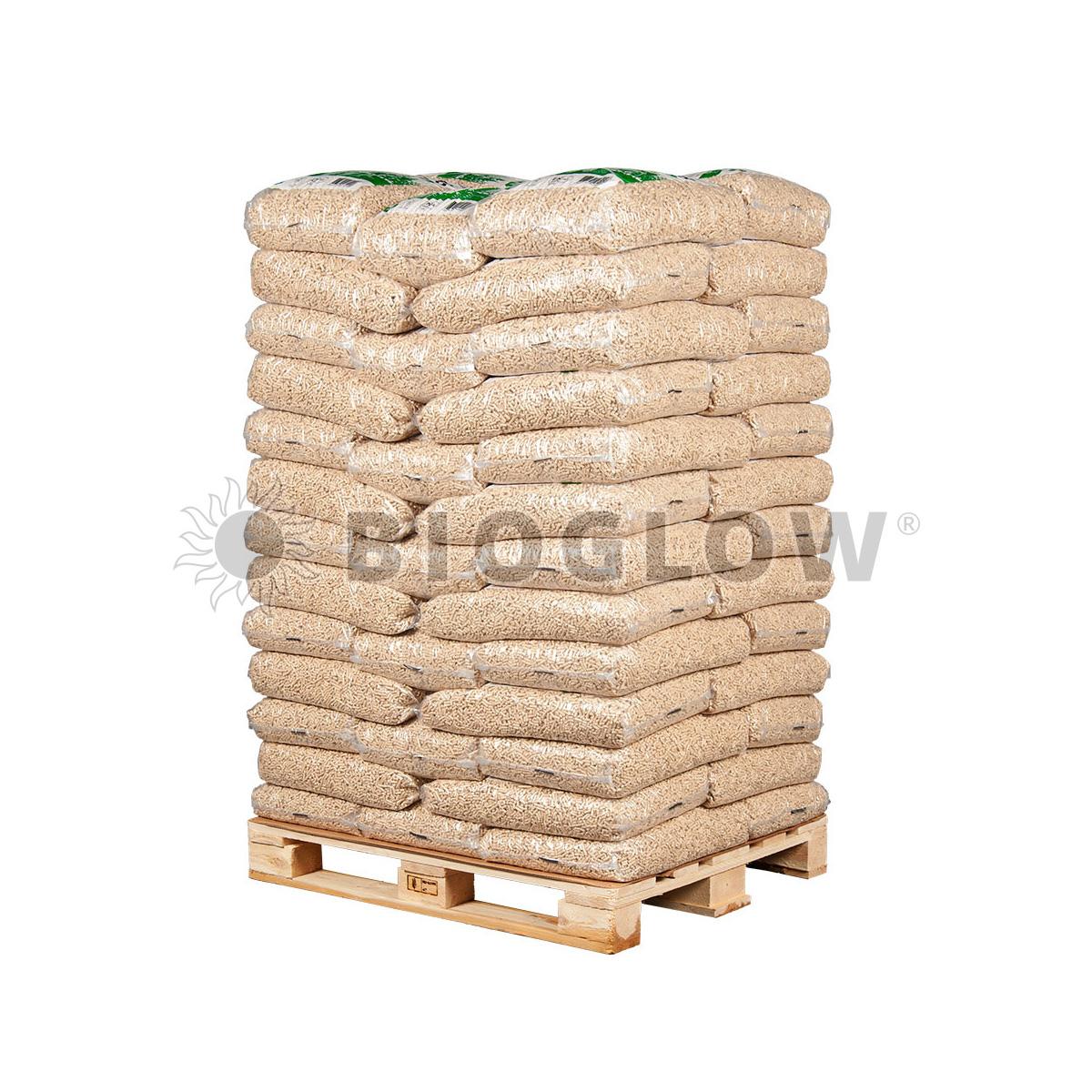 Customers in Scotland will receive the product on the photo below.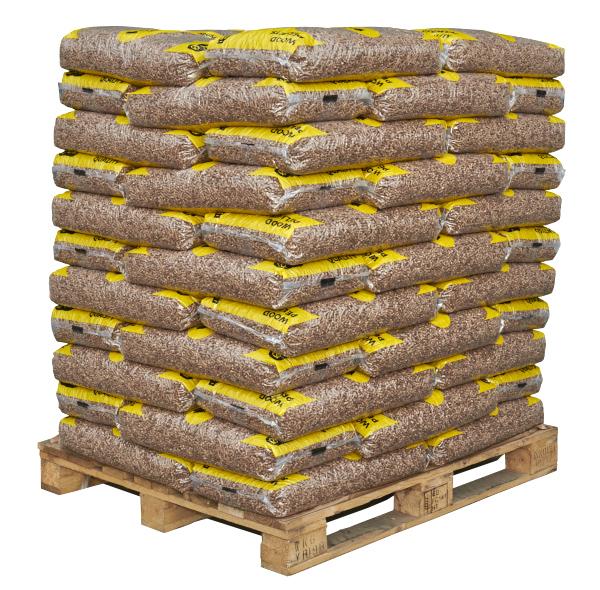 Detailed specifications for the Universal A1 wood pellets are:
This product is packaged in 15kg bags, with 65 bags on a pallet = total of 975 kg.
Artic loads of bagged pellets and bulk pellet delivery by tipper lorries available - please email info@bioglow.co.uk or call 02030020359 for a quote.
Delivery on smaller vehicles
For properties with restricted access, delivery on short wheelbase 12 tonne vehicles is available for all pallet sizes (except some areas in western Scotland and Northern Ireland where an 18 tonne vehicle may be the smallest size available). Guideline dimensions of a 12 tonne vehicle are 8ft 4" (2.6m) external width, 30ft (9m) external length and 12ft (3.5m) external height. Delivery on 7.5 t vehicles and Luton vans with a tail lift may be available for items weighing 500kg or less on a case by case basis - email info@bioglow.co.uk or call 02030020359 to check.
Access 
Grass, gravel, limited access? Add a sack truck to your order for £44.99 and move up to 325kg of heat logs/pellets/firewood (as appropriate for the product) to your store.
VAT at 5% included for fuel use only. Free economy delivery to all addresses in the UK (surcharge applies for the Hebrides & Skye; rates to Orkney & Shetland on request).